State & Local News
| | | |
| --- | --- | --- |
| Notice Regarding Temporary Suspension of SRP's Commercial Solar Electric PBI Program | | |
State & Local News
Source: Salt River Project (SRP)
Thursday, January 24, 2013
Subject: Temporary Suspension of SRP's Commercial Solar Electric Production Based Incentive Program
From: SRPSOLARBIZ - DEPT ID < This e-mail address is being protected from spambots. You need JavaScript enabled to view it. >
Sent: Thu, Jan 24, 2013 1:14 pm
At this time, the number of applications received by SRP for large commercial solar electric installations has reached the 9 megawatt (MW) cap that was established for all installations through April 30, 2013. As a result, SRP is temporarily suspending this program. SRP will honor applications for those customers that have received an incentive reservation. SRP will accept up to 2 MW of additional applications for this program in the event of project cancellations. Should a customer with a reservation cancel their project, the available capacity will be offered at the $0.04/kWh incentive level to the next customer in line with a complete application package.

Please note that a complete application package includes those items outlined in the Commercial Solar Electric Process Checklist.

Those customers placed in the queue who do not receive a reservation will need to submit a new application when the FY14 program opens May 1, 2013. Incentive levels for FY 14 have not yet been determined. SRP is continuing to accept applications for its small commercial solar electric program at the $0.50 per watt incentive level.

Commercial customers can check www.srpnet.com/solarbiz for answers to further questions they may have and for program updates as they become available. For answers to specific questions not found on these pages regarding our commercial solar programs, please e-mail the SRP commercial solar team at This e-mail address is being protected from spambots. You need JavaScript enabled to view it.

Sincerely,

SRP Commercial Solar Energy Team
Salt River Project
Office: (602) 236-4663 | Fax: (602) 629-7985
Mail Station PAB355 | P.O. Box 52025 | Phoenix, AZ 85072-2025
| | | |
| --- | --- | --- |
| Interior finalizes Ariz. solar energy plan | | |
State & Local News
Source: The Hill
Friday, January 18, 2013
Interior Secretary Ken Salazar finalized a plan Friday that sets aside 192,100 acres of public land in Arizona for solar energy. "This project is a key milestone in our work to spur smart development of solar and wind energy on public lands across the West..."
| | | |
| --- | --- | --- |
| Solar installations to grow more than 18 percent yearly through 2020 | | |
State & Local News
Source: Phoenix Business Journal
Friday, January 18, 2013
The solar market globally is continuing to grow, and a new report says it will have a compound growth rate of 18.5 percent through 2020. ASDReports found the industry has grown from 7.3 gigawatts of installations in 2006 to more than 71.3 gigawatts in 2011, for a 57.3 percent annual growth rate.
| | | |
| --- | --- | --- |
| New Arizona Corp. Commission chair: no cheerleading for solar over others | | |
State & Local News
Source: East Valley Tribune
Tuesday, January 08, 2013
The new chairman of the Arizona Corporation Commission signaled Monday that the days of pushing solar and renewable energy over other sources are over.
| | | |
| --- | --- | --- |
| Arizona 2013: Birthplace of the Utility of the Future? | | |
State & Local News
Source: Energy Prospects West
Tuesday, January 08, 2013
Arizona State University in Tempe has launched the nation's first "Utility of the Future Center" aimed at helping utilities, regulators and consumers prepare for a more decentralized energy world. Former Arizona Corporation Commission chair Kris Mayes, director of ASU's program on law and sustainability, will lead the new undertaking.
| | | |
| --- | --- | --- |
| Stephen Chalmers, Solar Proponent, 1927-2012 | | |
State & Local News
Source: Arizona Solar Center (AzSC)
Friday, January 04, 2013
Stephen M. Chalmers
January 27, 1927  -  December 14, 2012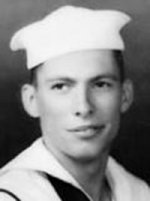 Steve Chalmers, a well known Arizona proponent for photovoltaic (solar electric) power, recently passed away.
Steve was the Project Manager for Salt River Project for their first grid connected installations in the 1980s, including the 192 KW SolarOne Homeowners Association PV system installed by John F. Long Homes and Arco Solar.
Steve brought a practical utility perspective to the early development of photovoltaic standards and related work.
After his retirement from Salt River Project, Steve became more active in U.S. and international standards, serving on IEEE committees (Vice Chair of Standards Coordinating Committee 21) and becoming the U.S. Technical Advisor to the International Electrotechnical Commission Technical Committee 82 for PV standards. Steve worked long hours in simply coordinating the efforts of U.S. and international organizations in the development of photovoltaic standards.
In the late 1990s, when it became evident that the U.S. needed a PV testing and certification program meeting the requirements for international reciprocity, Steve was instrumental in setting up PowerMark Corporation (PMC). PMC was formed in 1996 to promote the manufacture of only the highest quality photovoltaic products through the development and administration of an internationally-accepted product certification process. (see www.powermark.org for more information)
A full obituary is available on-line here.
A service to celebrate Steve's life was held at the Project Employees Recreational Association (PERA) Club on Wednesday, January 2, 2013 at 11 a.m. Many of Steve's friends in the solar community attended or shared some of their remembrances:
From Bob D'Aiello (past USTAG for TC82 IEC, IEEE, Solarex)
I attended the wonderful memorial for Steve at SRP on January 2. While there, sitting next to Bill Kaszeta I had some nice memories of Steve dating back to the mid 90's when he worked with us. One that stands out relates to the great advice he could give because of Steve's many years of practical experience in engineering, and in life in general. Although Bill and I had 5 college degrees between us, neither of us had a PE license, Steve had a PE and helped us on several projects. The one in mind was a high voltage solar PV array we were installing on a rooftop in Mesa, Arizona in July for a joint SRP/EPRI project. Steve helped us design the electrical system and on several occasions came up to the rooftop to help. I remember one such day when it was already quite hot at 10 AM and Steve said to me to be careful as his experience with crews at SRP was that on such hot days the men would "overheat" and as a sign of this they would become nasty and begin to fight with each other. About three hours later when the temperature on the roof was probably 115 Bill and I started to snipe at each other, we stopped, looked at the rest of our men noting they also looked angry and remembered Steve's words of advice and so called it quits for the day. No one was hurt, no equipment was damaged and everyone thought we used good judgment. Actually we used a great consultant.
Thanks for the memories Steve.
Bob D'Aiello
From Ernie Palomino (retired from SRP)
For those of us who were able to attend Steve's memorial service, it brought back many memories. Steve was my supervisor for many years and he was an excellent manager. I remember being introduced to photovoltaic power systems by Steve and working with him to install to a PV system at the Chandler Research House.
Steve was from a generation that is passing into history. I was fortunate to be have had the opportunity to work with individuals like Steve who not only were excellent engineers but had outstanding leadership qualities.
Thanks for all the memories Steve.
Ernie Palomino
From Dick DeBlasio (NREL, IEEE)
As a close friend to all of us Steve will be missed as a real friend and colleague. Steve, served us well and me personally as the IEEE Standards Coordinating Committee 21 vice chair and as the USTC82TAG SERI and NREL managed for many years. Steve played an important role in providing a strong liaison to IEEE SCC21 and TC82 regarding transitioning IEEE standards collaboration in integrating the U.S. position within the international community. He and Jerry Anderson( TC Secretariat) were a sure fire team and served the U.S. well, along with all of you in participating and contributing. At Steve's request, I hosted a few meetings of the NERC Western reliability Consul meetings here at SERI (NREL) back in the 1980's that Steve chaired. His selection of NREL to host the meeting provided a good venue for us at NREL to learn about the electric grid. My good memories will always be when we all traveled internationally with Steve and Jane to many lands to serve the solar world.
Dick DeBlasio, Chief Engineer
National Renewable Energy Laboratory
| | | |
| --- | --- | --- |
| 2013: Q&A with Michael Neary of Arizona Solar Energy Industries Association | | |
State & Local News
Source: Phoenix Business Journal
Friday, January 04, 2013
In a Q & A session, the first quesiton posed to Michael Neary of the Arizona Solar Energy Industries Assocation (AriSEIA) was: What's the biggest thing that could derail the Arizona solar kasyno internetowe industry next year?
Note: Michael Neary is also a Board Member of the Arizona Solar Center.
| | | |
| --- | --- | --- |
| APS Renewables Update –- 2012 program & a look at 2013 | | |
State & Local News
Source: Arizona Public Service (APS)
Friday, December 21, 2012
From: APS Renewable Energy < This e-mail address is being protected from spambots. You need JavaScript enabled to view it. >
Sent: Fri, Dec 21, 2012 1:25 pm
Subject: APS Renewables Update – 2012 program deadlines & a look forward to 2013
APS Renewable Energy
Commercial incentive program updates
The last funding window for small (UFI) and medium (PBI) commercial projects closes December 31, 2012. You are encouraged to submit applications to This e-mail address is being protected from spambots. You need JavaScript enabled to view it. as early as possible. See the 2012 Application Overview for a refresher on the commercial application process.
The first funding cycle for the 2012/2013 Expanded Schools Program also closes on December 31, 2012. The application is located on the Schools & Government page.
Residential incentive program updates
APS is required to soon begin providing photovoltaic performance meters for all new grid-tied installations and incrementally replace meters on existing systems that have received incentives. There will be no cost to the utility customer or system owner for this PV performance meter.
Please watch for important communications to all stakeholders about this process in Q1 2013. We are also preparing a communication to lessors in order to obtain written authorization to recycle the old PV performance meters on their behalf.
If you have any questions, please feel free to contact us by email.
We wish you a very happy holiday season!
Sincerely,
APS Renewable Energy
| | | |
| --- | --- | --- |
| Solar usage pact protects public's land | | |
State & Local News
Source: Yuma Sun
Friday, December 07, 2012
It appears Yuma County will have another electricity generation site powered by the sun following action by the Yuma County Board of Supervisors this week. The board gave its required approved for construction of the facility by Solar Electric Solutions of California.
| | | |
| --- | --- | --- |
| Scottsdale Turns Rugged Desert into a Sustainable Oasis | | |
State & Local News
Source: ENR Southwest (Engineering News Report)
Thursday, December 06, 2012
(Originally published 11/12/2012)
Named after one of Scottsdale, Ariz.'s founding fathers, this new park is the result of more than 20 years of planning. The site, which includes a regional stormwater retention facility, is located on 34 acres of rugged desert terrain in an area where a large earthen dam and two significant retention basins had previously been constructed. As part of the project, the upper basin was enlarged to store an extra 50 acre ft of stormwater, dramatically influencing the park layout.
| | | |
| --- | --- | --- |
| $1M Federal Grant Fuels UA-Developed Solar Technology | | |
State & Local News
Source: Distributed Energy
Wednesday, November 28, 2012
By taking advantage of existing manufacturing and supply lines and combining cheap components with high-tech technology, the UA's concept offers a realistic chance at successfully competing with fossil fuels in the not-too-far future. A $1 million award from the Department of Energy could help solar power technology developed at the University of Arizona revolutionize the way sunlight is converted into electrical power.
| | | |
| --- | --- | --- |
| Rooftop solar proposal could alter APS business model | | |
State & Local News
Source: Phoenix Business Journal
Friday, November 23, 2012
A plan by the Arizona Corporation Commission staff that utilities spend more on rooftop solar has Arizona Public Service Co. defending its business model and solar practices. ACC staff presented a plan it called a "paradigm shift" in response to APS' annual filing that shows how the utility would meet the state's renewable energy standard.
| | | |
| --- | --- | --- |
| Project of the Year: Net-Zero Office Building in Phoenix a Living Lab for DPR | | |
State & Local News
Source: ENR Southwest (Engineering News Report)
Thursday, November 22, 2012
(First published 11/12/2012)
When looking for a location to build a showcase office, most companies wouldn't consider a decrepit adult-themed boutique as their top choice. But it was love casino internet at first site for DPR Construction, which was seeking a central Phoenix building that could be adapted to become a forward-thinking model of sustainability.
| | | |
| --- | --- | --- |
| Suntech to reduce Goodyear plant output, lay off 50 | | |
State & Local News
Source: Phoenix Business Journal
Thursday, November 15, 2012
Suntech Power Holdings Co. Ltd. announced Thursday evening it was slowing production at its Goodyear facility and laying off 50 workers, the result of oversupply in the global solar panel market and recent trade restrictions imposed by the U.S.
| | | |
| --- | --- | --- |
| APS Renewable Energy - Residential Incentive Program Update - Funds Available | | |
State & Local News
Source: Arizona Public Service (APS)
Wednesday, November 14, 2012
APS Renewable Energy
APS has received Arizona Corporation Commission approval to move $650,000 into the now-depleted 2012 Residential Photovoltaic Grid-Tied budget using funds from the 2012 Residential Off-Grid PV & All Other Technologies budget.
To ensure the best chance for customers to make reservations in our 2012 incentive program, applications will be reserved at $0.10/watt, effective upon budget transfer.
Here is an overview of our residential renewable energy incentive budgets (at the time of transfer). 
2012 Budget

Amount Remaining

Incentive Rate

Photovoltaic Grid-Tied

$650,000

$0.10/watt

Off-Grid PV & All Other Technologies

$953,532

Unchanged
current incentives

Bookmark the available funding page to track the residential budget, which is updated each Friday.

Customers may prefer to participate in the APS Renewable Energy Program without an incentive. As of Monday, November 5, 2012 this is an online process. See aps.com/dg for a process overview, sample agreements, interconnection requirements, an instruction manual, and a link to launch the application. 
Customers must log in to their aps.com account, select "My Renewables" and launch an interconnection-only non-incentive application.

If the customer will own the grid-tied system, then they will sign an agreement as part of their online application.

If the customer is leasing a system, their lessor must set up an aps.com account, log in, and sign the interconnection agreement. The lessor must register with aps.com as a dealer before the customer can launch their application.

The installer will log in to aps.com and submit the technical interconnect application plus any required design documents.

For help with the application, please email This e-mail address is being protected from spambots. You need JavaScript enabled to view it. .'; document.write( '' ); document.write( addy_text36077 ); document.write( '<\/a>' ); //--> This e-mail address is being protected from spambots. You need JavaScript enabled to view it.

Please direct technical interconnection queries to This e-mail address is being protected from spambots. You need JavaScript enabled to view it. .


Once a customer has applied for an interconnection-only non-incentive application, they may not re-apply for an incentive.
Please This e-mail address is being protected from spambots. You need JavaScript enabled to view it. if you have any questions.

Sincerely,
APS Renewable Energy
| | | |
| --- | --- | --- |
| Planners OK more time to build state's largest wind farm | | |
State & Local News
Source: The Daily Courier - Prescott
Thursday, November 08, 2012
The Yavapai County Planning and Zoning Commission granted the Yavapai Ranch several time extensions Wednesday to build the largest wind farm in Arizona. Two days earlier, the Board of Supervisors approved Yavapai Ranch owner Fred Ruskin's request for a zoning change for 12,500 homes and 96 acres of commercial development along Williamson Valley Road about 35 miles north of Prescott.
| | | |
| --- | --- | --- |
| SEIA Congratulates New Arizona Commissioners | | |
State & Local News
Source: Solar Energy Industries Association (SEIA)
Wednesday, November 07, 2012
Carrie Cullen Hitt, vice president for state affairs at the Solar Energy Industries Association released the following statement in response to the election of new commissioners to the Arizona Corporation Commission:
"SEIA congratulates Bob Stump, Robert Burns, and Susan Bitter Smith on winning election to the Arizona Corporation Commission..."
| | | |
| --- | --- | --- |
| APS Renewable Energy - Residential Incentive Program Update | | |
State & Local News
Source: Arizona Public Service (APS)
Monday, November 05, 2012
APS Renewable Energy
Based on the current application rate, we anticipate that the APS 2012 residential photovoltaic grid-tied budget will soon be depleted. There are two ways customers can continue to participate in the APS Renewable Energy Program.
APS incentive program staff will create a waiting list should incentives become available in the future. Customers may apply by logging into their aps.com account, selecting "My Renewables" and completing the online application; after they submit the application, they will receive a waitlist notification. If additional incentive funding is made available, APS will notify both stakeholders and the waitlisted customers. 

The installer/dealer or customer will need to upload an executed contract within 14 calendar days of that stakeholder notification. Waitlisted applications will be reserved in the order in which they were received only if the executed contract is uploaded within 14 days of the funding notification. A customer may cancel their waitlisted incentive application should they decide to expedite interconnection without an incentive.
APS currently accepts interconnection applications for customers not seeking renewable energy incentives. As of today, this is an online process. See aps.com/dg for an updated process overview, agreements, interconnection requirements, an instruction manual, and a link to launch the application.

Customers must log in to their aps.com account, select "My Renewables" and launch an interconnection-only non-incentive application.
If the customer will own the grid-tied system, then they will sign an agreement as part of their online application.
If the customer is leasing a system, their lessor must set up an aps.com account, log in, and sign the interconnection agreement. The lessor must register with aps.com as a dealer before the customer can launch their application.

The installer will log in to aps.com and submit the technical interconnect application plus any required design documents.
For help with the application, please email This e-mail address is being protected from spambots. You need JavaScript enabled to view it. .
Please direct technical interconnection queries to This e-mail address is being protected from spambots. You need JavaScript enabled to view it. .
Please note: once a customer has applied for an interconnection-only non-incentive application, they may not re-apply for an incentive, even if funding becomes available in the future.
We look forward to working with you to continue deploying photovoltaic grid-tied systems for our APS customers. Please This e-mail address is being protected from spambots. You need JavaScript enabled to view it. if you have any questions.
Sincerely,
APS Renewable Energy
| | | |
| --- | --- | --- |
| Transformation station: Foothills solar plant gleaming | | |
State & Local News
Source: Yuma Sun
Saturday, November 03, 2012
The 400-acre patch of Foothills desert being transformed into a solar power plant is looking more official now. On Wednesday, after about two months of prep work, the first of roughly 178,000 solar panels was installed on the site. It's a milestone the casual observer can see and appreciate, and of course, one that's exciting for Arizona Public Service, the utility that owns and will operate the facility.
| | | |
| --- | --- | --- |
| ASU brings solar education to Pacific islands | | |
State & Local News
Source: Examiner.com
Friday, October 26, 2012
Arizona State University continues to lead the way in the development of solar technology and education. In a statement made on October 24, 2012 ASU announced that the United States Agency for International Development (USAID) awarded $1 million to ASU's College of Technology and Innovation (CTI) to provide education for solar photovoltaic (PV) energy equipment and technology to up to 12 Pacific Island nations over the next two years.
<< Start < Prev 1 2

3

4 5 6 7 8 9 10 Next > End >>


JPAGE_CURRENT_OF_TOTAL